Maxi Taxi or Minibus or Taxi Van
Maxi Taxis, also known as minibuses, are a popular form of public transportation in many parts of the world. They are typically larger than standard taxis and can hold up to 8-12 passengers depending on the model, although some models may accommodate up to 16 or 20 passengers. A maxi taxi typically has a seating capacity of up to eight passengers, depending on the make and model. Some models are designed for wheelchair access, accommodating as many as 12 passengers. Maxi taxis may also be equipped with additional storage space for luggage or other items, allowing for even more passengers in some cases.
Other amenities for passengers in Maxi Taxi Services>
Maxi Taxis come equipped with comfortable seating, ample legroom and often have additional amenities such as air-conditioning, DVD players, televisions and more.
Type of Model in Maxi Taxi 13-Seater Capacity>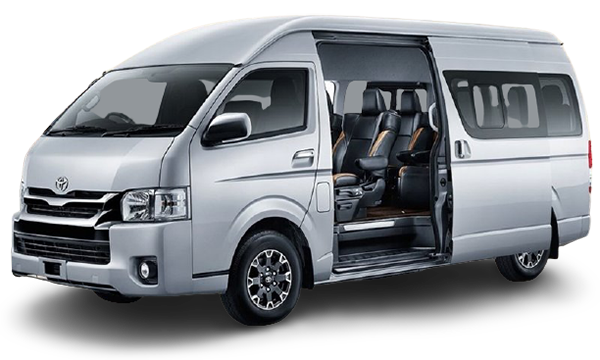 Maxi Taxi vans are usually Toyota Hiace models, and they typically have seating for up to 13 passengers. The Hiace van is available in a range of configurations, such as extended wheelbase and super long wheelbase, allowing for even more passenger capacity. The spacious interior includes comfortable high-backed seats with adjustable headrests for added comfort. For luggage storage, the vehicle has two large boot areas with an optional roof rack for additional cargo capacity. With its strong and reliable engine, ample seating capacity and modern features, the Toyota Hiace is an ideal choice for those who need to transport large groups of people.
The fare for a maxi taxi is usually higher than that of a conventional taxi due to its larger size and extra features. In some cities, the fare for a maxi taxi can start at around $15 for a basic one way trip and range upwards depending on how far you are going, how long your journey takes and other factors.
13Cabs Maxi offer Maxi Taxi Services in Sydney>
Our Maxi Taxi Services in Sydney offer a comfortable and convenient transportation option for up to 11 passengers. These maxi taxis are equipped with 11 forward-facing seats, allowing plenty of space to accommodate larger groups of people. All Maxi Taxis come with air conditioning, as well as additional luggage space for storing any items needed during the journey. With their spacious interiors, our Maxi Taxis provide an ideal way to get around the city without needing multiple vehicles or sacrificing passenger comfort.
 Allow a group of more than 5 people to travel with 13Cabs Maxi
Our aim is to serve our customers with comfort & safety.
We care for you & provide you sanitized, clean & affordable maxi taxi service 24×7 in Sydney.
Spacious Maxi Taxis. Hassle Free Booking Process. Best In Sydney.
We are professional maxi cab service across Sydney including baby seat & wheelchair access vehicles in our fleet. 
We have an experienced maxi taxi drivers with have a deep knowledge of all streets and suburbs in Sydney. 
To enjoy the taxi service across Sydney in our cabs, then you can pre-book or book online 13CABS MAXI or call us at 0478620131.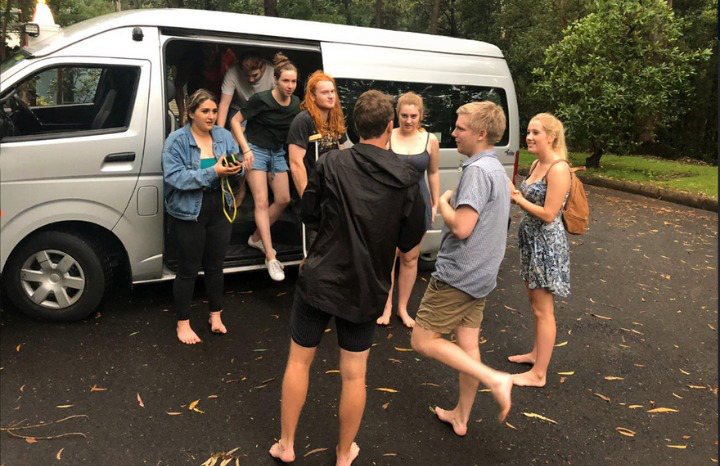 How to book or pre-book a maxi taxi for Sydney Ride?
Booking or pre-booking our maxi taxi can be through online booking process or calling us directly. For a safer side, we allow customers to reserve maxi taxis in advance online, which ensures availability when needed.